| | | | | |
| --- | --- | --- | --- | --- |
| | | | DAVID MESIANO | |







Height:
Weight:


5'10"
155 lbs.


Hair:
Eyes:


Brown
Brown


ACTRA
David Mesiano has been an avid performer from an early age. His first exposure to the performing arts was in high school where he was involved in many theatre productions. His love for the theatre followed him to University where he performed in a number of plays for Vanier College Productions including Festival 3, York Follies, The Miracle Worker, Godspell (playing John the Baprist) and The Pirates of Penzance (as the Pirate King).

During his time at Vanier, David befriended fellow performer John Catucci, and the two teamed up to become The Doo Wops, a Toronto-based musical comedy duo that have made many television and radio appearances as well as performing at clubs all over Canada and the U.S. In 2001, The Doo Wops won the prestigious Homegrown Comedy Competition at the Just For Laughs Festival in Montreal and returned to the Festival in 2004 where they were a huge hit. They were a part of the Just For Laughs, Wiseguy Tour as well as on the line-up for an incredibly successful 25 city run across North America with the Just For Laughs Comedy Tour. They have since returned to the festival to star in their own gala performance, as well as perform all over the world, including the U.K. and Australia.

David was a member of Second City's Tony n' Tina's Wedding and has appeared on CBC's The Seán Cullen Show, To Die 4 and CTV and The Comedy Network's Comedy Inc.

David's love for acting is only matched by his love for music, as he is a talented singer and songwriter.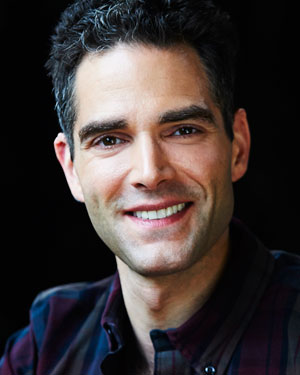 click for print-ready 8x10
| | | |
| --- | --- | --- |
| | | |
| | David's Best Buy commercial: | |
| | | |