| | | | | |
| --- | --- | --- | --- | --- |
| | | | JOHN CATUCCI | |







Height:
Weight:

5'9"
175 lbs.

Hair:
Eyes:

Black
Brown

ACTRA
John Catucci is a comedian, actor, and TV personality who currently hosts the hit show, You Gotta Eat Here!, airing it's fifth (5th!) season at the Food Network.

A born entertainer, John's electric charisma coupled with his wealth of performing experience has garnered him renowned praise for his live, corporate, and TV appearances.

A talented actor-singer-comedian, John's love for the stage began at York University where, as a member of Vanier College Productions, he performed in such plays as Romeo and Juliet and the Canadian debut of the comedy Festival. It was during these first years of his career that John teamed up with David Mesiano and formed the musical comedy duo The Doo Wops.

In 2001, The Doo Wops won the prestigious Homegrown Comedy Competition at the Just For Laughs Festival in Montreal, and later returned to the Festival in 2004 where they were a huge hit. They were a part of the Just For Laughs, Wiseguy Tour, as well as on the line-up for an incredibly successful 25 city run across North America with the Just For Laughs Comedy Tour. They have since returned to the festival to star in their own gala performance, as well as perform all over the world, including the U.K. and Australia.

The Doo Wops have also performed at the Vancouver International Comedy Festival and at various clubs in Canada and the United States, including the world famous Improv and Comedy Factory in L.A. John is also a member of The Second City Touring Company as well as a founding member of The Minnesota Wrecking Crew , the 2003 and 2004 Canadian Comedy Award winners for best sketch troupe.

Some of John's film and television credits include The Tuxedo, starring Jackie Chan, Toronto 1's The Toronto Show, CBC's To Die Four and The Sean Cullen Show, the feature film First Time Caller, The Comedy Network's Liocracy, and ABC's Movie of the Week Kiss My Act.

John has guest starred a number of times on Global TV's Train 48, was a series regular on the CBC children's show The Doodlebops, as well as a lead in the Comedy Network original series Punched Up.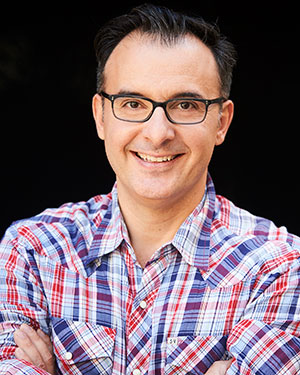 click for print-ready 8x10