| | | | | |
| --- | --- | --- | --- | --- |
| | | | OLIVIA STADLER | |







Height:



5'8"



Hair:
Eyes:

Blonde
Brown
Olivia Stadler is a fast rising young comedian. Within her first 6 months of performing comedy, Olivia was already nominated for the 'Best Newcomer Comic' IHJ Award.

Olivia is relatively new to stand-up, but she is no stranger to the stage. Olivia is a former award-winning competitive dancer and still has the chops to prove it.

Olivia hosts and produces a monthly show, the first Saturday of the month at Comedy Bar called 'Literally Dead' which regularly sells out. She also hosts the Herb series 'Yeah Dude, Why Not?' where her quick wit and charm helps each video receive hundreds of thousands of viewers.

Olivia graduated with a Media and Creative Writing degree from the University Of Western Ontario, is a former Narcity staff writer, and is currently enrolled in the prestigious Film & Screenwriting program at UCLA. She also studied comedy, writing, and acting at The Second City Training Centre. She has also graduated from the Armstrong Acting Academy.

You can catch Olivia in Toronto where she performs regularly at The Corner Comedy Club, Comedy Bar, and the ALTDot Comedy Lounge.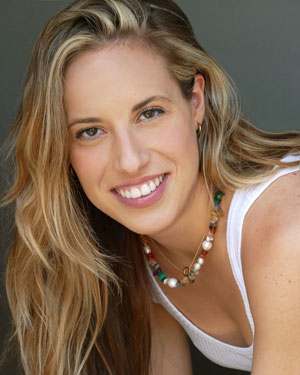 click for print-ready 8x10