| | | | | |
| --- | --- | --- | --- | --- |
| | | | SEÁN CULLEN | |







"If you've seen him before, nothing will keep you away. If you haven't, see him as a matter of urgency!"

- The Guardian, Scotland

AFTRA, ACTRA,
SAG, WGC, CAEA

U.S./CDN Citizen
Expect the unexpected with Seán Cullen, a nimble master of improvisation and accomplished impressionist who delights in the absurd. For two-and-a-half decades, Cullen has dominated the Canadian comedy scene as an award-winning comedian, actor, author and screenwriter.

Just last year, Sean returned to Just for Laughs festival in Montreal with is own hour long show! Additionally, after ten years, Sean traveled back to Melbourne Australia for a successful FIVE STAR reviewed performance at The Melbourne Comedy Festival. Not only that, Sean won a Canadian Screen Award for his voice work on Almost Naked Animals! It has a huge year for Sean, and he's excited for more to come.

Sean Cullen is regularly broadcast on TVs across the globe. In live action, Sean is a series regular and star panelist on Match Game (The Comedy Network), and has guest starred or appeared in Spun Out (CTV), Murdoch Mysteries, What Would Sal Do (Super Channel), The Stanley Dynamic, Odd Squad (TVO Kids), and was featured on the Just For Laughs: All Access (The Comedy Network), The Halifax Comedy Festival (CBC), and the Winnipeg Comedy Festival ( CBC) television specials.

In animation, Sean's leant his voice and contributed stories to the children's animated series Rocket Monkeys as Gus (Teletoon) and to Almost Naked Animals playing Narwhal and Piggy (YTV/Cartoon Network/CITV UK) - the series was selected as one of People Magazine's top children's shows and earned him a Gemini-nomination for Best Writing in a Children's or Youth Program or Series. Sean also regularly voices Shelbourne, Tim, and Old Rick in Cloudy with a Chance of Meatballs, Inspector Gadget (Teletoon), Knuckleheads (CBC/Teletoon), and Winston Steinburger (Teletoon), among others.

He is also a regular on The Debaters (CBC Radio) for which he earned two Canadian Comedy Award-nominations. In Fall 2012 he played Orson Welles in The Art of Time Ensemble's critically acclaimed live theatrical production War of the Worlds.

Cullen broke into the business in 1988 as the front man of the seminal musical comedy trio Corky and the Juice Pigs. For ten years the Juice Pigs toured the world, becoming regulars at the Just for Laughs Festival in Montreal, Melbourne International Comedy Festival and Edinburgh Fringe where they were nominated for an Edinburgh Comedy Award. The Juice Pigs were featured on Fox's MAD TV and released three comedy albums Buck a Song, Corky and the Juice Pigs and Pants.

Cullen set out on a solo career in 1998, after the Juice Pigs disbanded. While defining his own comedic style, he was often accompanied by the musical talent of guitarists Kevin Hearn or Dylan Goodhue.

Cullen is regularly invited to perform live on stage at comedy festivals across Canada, including Just For Laughs in Montreal and Toronto, and appeared as far afield as the Melbourne International Comedy Festival and Edinburgh Fringe. He created and performed three one-man shows, including the Canadian Comedy Award-winning Seán Cullen: Erotic Laser Swordfight, Seán Cullen: Worm Lover and Seán Cullen: Wood, Cheese and Children! which was nominated for four awards (one Gemini, one Edinburgh Comedy and two Canadian Comedy Award- nominations). For five years he hosted his own live comedy show The Seán Schau! at the Drake Hotel, earning a Canadian Comedy Award for Best One-Person Show. He also toured Canada and the US with the Grammy-nominated rock band Barenaked Ladies.

His stage credits include a starring role as Max Bialystock in the Canadian production of Mel Brooks' The Producers. He was a member of the Stratford Shakespeare Festival for two seasons starring as Pseudolus in A Funny Thing Happened on the Way to the Forum (later remounted in Toronto), Smee in Peter Pan and Vinnie in King of Thieves.

Cullen has frequently appeared on television making multiple appearances on The Tonight Show with Jay Leno (NBC) and The Late Late Show (CBS). He was a finalist in the sixth season of Last Comic Standing (NBC) and a regular on The Ellen Degeneres Show (CBS). He starred in his own Canadian Comedy Award-nominated series The Seán Cullen Show (CBC), also serving as creator, executive producer and writer on the series. He hosted the 17th Gemini Awards Gala (CBC) and the travel series What Were They Thinking? (Discovery), earning Gemini Awards for each. He has had several specials including Comedy Central Presents, the Gemini-nominated Comedy Now! special titled Seán Cullen: Wood, Cheese & Children! (CTV/The Comedy Network), the Canadian Comedy Award-nominated Seán Cullen's Home for Christmas (CBC) and COMICS! (CBC). He played a recurring character on Slings and Arrows (The Movie Network) and made multiple appearances on Just For Laughs (CBC) earning a Gemini Award for Best Performance in a Variety Series, Royal Canadian Air Farce (CBC) and This Hour Has 22 Minutes (CBC).

Cullen's feature film credits include Atom Egoyan's Where the Truth Lies, Mike Myers' The Love Guru and Phil The Alien, the latter earning him a Canadian Comedy Award for best Male Performance in a Film.

He has leant his voice to several children's animated series, such as Jimmy Two-Shoes (Teletoon/Disney XD) earning an ACTRA Award and two Gemini-nominations, Grossology (YTV/Discovery Kids/Jetix + Kix! UK/ABC TV AUS) earning a Gemini-nomination for Ensemble Performance in an Animated Program or Series and Detentionaire (Teletoon) .

Cullen is a favourite personality on air and online. He hosted his own show Simply Seán, on CBC Radio One, for four seasons and regularly appeared on the station's Brave New Waves, The First Canadians and Madly Off In All Directions. His weekly podcast The Seánpod was nominated for a 2012 Canadian Comedy Award for Best Podcast and is available on Apple iTunes.

Cullen is a prolific writer. He has written books, live shows, television scripts and music. He is the award-winning author of two series of novels for young adults and is writing a third new series. The first series, Hamish X, includes: Hamish X and the Cheese Pirates, nominated for several awards, winning a Rocky Mountain Book Award and Arthur Ellis Award in the Juvenile Crime category; Hamish X and the Hollow Mountain and Hamish X Goes to Providence, Rhode Island. His second series, Chronicles of the Misplaced Prince includes: The Prince of Neither Here Nor There, nominated for a 2010 Toronto Book Award; and The Prince of Two Tribes. Both series are published by Penguin Group and are available through Amazon and bookstores in Canada and the US. As a television writer, he has written for Camp Lakebottom (Teletoon) and Dino Dan (Nickelodeon Jr./TVO Kids). Other select television and stage writing credits include Marvel Mash-up (Disney XD), Seven Little Monsters created by Maurice Sendak (PBS/YTV), Grossology (YTV/Discovery Kids/Jetix + Kix! UK/ABC TV AUS) earning him a Gemini-nomination for Best Writing in a Children's or Youth's Program or Series, The Seán Cullen Show (CBC), Seán Cullen's Home for Christmas (CBC) and Seán Cullen: Wood, Cheese & Children! (CTV/The Comedy Network). He has also written and performed songs for A Wrinkle in Time (ABC), Just For Laughs 20th Anniversary series (CBC), The Gemini Awards (CBC) and Star TV Theme Song (Star TV, CityTV).

Cullen has released two comedy albums, Seán Cullen Live! and I Am a Human Man, both are available on Apple iTunes.

Described in Time Magazine as "the vanguard of comedy's next generation", Cullen has earned three Gemini Awards, three Canadian Comedy Awards, an ACTRA Award, a Rocky Mountain Book Award, an Arthur Ellis Book Award and was twice nominated for the Edinburgh Comedy Award.

Born and raised in Peterborough, Cullen currently lives in Toronto.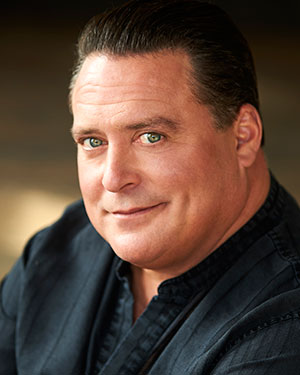 click for print-ready 8x10
| | | |
| --- | --- | --- |
| | | |
| | Seán's Acting Demo (HIGH RES): | |
| | | |
| | | |
| --- | --- | --- |
| | | |
| | Seán's Hosting Demo (HIGH RES): | |
| | | |
| | | |
| --- | --- | --- |
| | | |
| | Seán's animation reel : | |
| | | |
| | | |
| --- | --- | --- |
| | | |
| | Seán on "Comedy Central Presents" : | |
| | | |
| | | |
| --- | --- | --- |
| | | |
| | Seán on "The Tonight Show with Jay Leno" (Segment : Valentine's Day) : | |
| | | |
| | | |
| --- | --- | --- |
| | | |
| | Seán on "The Tonight Show with Jay Leno" (Segment : Venice Beach) : | |
| | | |
| | | |
| --- | --- | --- |
| | | |
| | Seán on "The Late Late Show": | |
| | | |
| | | |
| --- | --- | --- |
| | | |
| | Seán at Halifax Comedy Fest : | |
| | | |