| | | | | |
| --- | --- | --- | --- | --- |
| | | | SIMON B. COTTER | |







Height:
Weight:

5'11"
220 lbs.

Hair:
Eyes:

Brown
Brown

ACTRA
Simon B. Cotter uses a healthy dose of wit, candor and charm to entertain audiences across the globe. His ability to relate intuitively with any audience has made him a favourite at clubs, universities, corporate functions and festivals.

Over the years, Simon has performed at the Just For Laughs Festival, appearing on CBC-TV Galas five times. Simon has also appeared on CBC's Comics! as well as CTV/The Comedy Network's Comedy Now!. Internationally Simon has enjoyed success on A&E's Evening at the Improv, The Comedy Store TV Show (UK), LIVE at Jongleurs (UK) and the BBC's The Stand Up Show.

Simon is a universal comedian who crosses all boundaries. He is regarded as the "King of the College Circuit," setting campus attendance records across the continent, and has headlined live in comedy clubs in Canada, USA, UK, Ireland, and other such locals as Jamaica, Holland, Sweden, Denmark, and China.

No stranger to Comedy Festivals, Simon became the first Canadian to land in the finals of the San Francisco Comedy Festival.

Simon B. Cotter's slick delivery, thoughtful observations, and hysterical anecdotes on relationships, family and friendship make him a sure fire hit with any audience.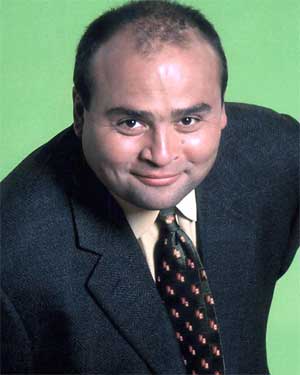 click for print-ready 8x10